Skip to Content
The Complete Valentine's Day Jewelry Guide
While you can express your love for someone any day of the year, Valentine's Day is a perfect excuse to go above and beyond your regular gestures of affection by sharing your deepest feelings and showering your loved one with adoration. Couples often choose to celebrate this day of love with dinner at a restaurant, a bouquet of flowers, and chocolate; however, if you want a more memorable gift that symbolizes your love, we have a comprehensive selection of modern, classic, and beautiful Valentine's Day jewelry ideas.
Whether you're shopping for him or her, our complete guide will help you find the perfect piece of jewelry for Valentine's Day so you can spoil your partner and give them a gift they'll love and cherish for a lifetime.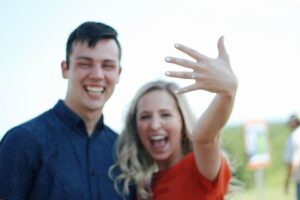 Jewelry Ideas for Valentine's Day
Valentine's Day might be a greeting card holiday, but what a consistent opportunity it presents to celebrate love.   This year, on Valentine's Day, surprise your special someone with a beautiful gift of jewelry.  To ensure you select the ideal style and design for your partner, there are a few considerations to make before you start the shopping process.
Not sure where to start? Consider who you are buying for and what their life looks like: What hobbies do they have? What does their day to day look like? Set a budget when shopping for women's jewelry for Valentine's Day so you can be sure to give the gift from the heart without worrying about your finances. Remember, it's the thought that counts, and choosing something meaningful that matches your partner's taste and style is more important than spending money on jewelry that is out of your budget. 
Valentine's Jewelry for Her
Women love to wear beautiful things, and with so many different styles, personalities, and various occasions to dress for, jewelry is one way they can express their distinctive sense of style. The possibilities are endless for you to bless your loved one with a custom piece of jewelry. 
Earrings
If your special lady has pierced ears, you can't go wrong with earrings for Valentine's Day. Take note of the earring style she often wears. Think studs, hoops, cuffs, huggies, or drops – then choose a similar design, so you know she'll love your jewelry gift. If you know she has been wanting to wear a different style for a while, choosing a pair in her favorite metal color, such as yellow gold or platinum, is a safe option.
Gemstone earrings are another perfect way to customize a gift showing your partner how much she means to you. Stunning diamond earrings are always a winner, and they pair beautifully with any outfit. Alternatively, you can choose a stone that matches the month of your first date or anniversary to bring more meaning to your gift. 
Necklaces
Valentine's Day necklaces are a sweet way to show your love,as they are worn close to the heart. You can give a necklace that represents your adoration and relationship, such as an infinity necklace to symbolize never-ending love and friendship. A necklace and heart pendant is a beautiful way to say she has your heart or tell her she is your whole world with an engraved circle pendant. 
Whatever message you want to share on this day of love, there are various ways to customize a piece, tailoring it perfectly for your significant other. You are sure to find one that conveys the correct tone and suits your partner's taste and style.
Bracelets
Whether she loves gold or sparkling diamonds, give her a stunning bracelet for Valentine's Day. Bangles are a classic design that goes with any outfit and looks stunning paired with other bracelets. If you want to wow her this Valentine's Day, choose a tennis bracelet with a unique setting or go for elegance with a string of pearls to adorn her wrist. Cuffs are perfect for modern women and are ideal for engraving with a special message to personalize your gift.
Rings
A ring is a timeless token of affection, as the circular band symbolizes endless love. If you're considering proposing on the most romantic day of the year, be sure to pop the question with a ring that matches her personality. Spend time finding your partner's ideal style and design, such as whether she would prefer a classic solitaire diamond or three-stone setting. 
Valentine's Day rings are not just for proposals. You can also gift a promise ring to your sweetheart or perhaps enhance their other rings with a sparkling eternity or anniversary ring.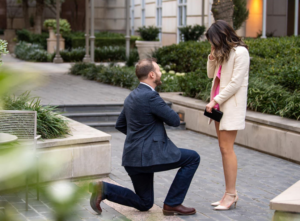 Valentine's Day Jewelry for Him
There is no reason why you can't buy a piece of jewelry for the man in your life, as well. In the past, men have often been the ones buying rather than receiving; however, a stylish watch or well-crafted signet ring is a sure way to impress the man in your life. Men's jewelry has expanded beyond rings and watches, and modern men's collections include masculine chains, bracelets, and earrings. Regardless of whether he loves simple and plain jewelry or bold and ornate pieces, you are sure to find something to match his mood.
Custom Valentine's Day Jewelry With JPratt Designs
Whether you're buying for him or her, you can give the perfect gift with a custom jewelry design. Our skilled and professional design team and artisans provide exceptional service and premium quality materials so you can make your vision a reality. Contact us to schedule a comprehensive consultation.
Stay tuned, more blog items coming soon!
Have a Custom Design in Mind?