Skip to Content
Gorgeous Custom Jewelry & Rings
in Dallas, TX
Picking out an engagement ring from your local jewelry studio has evolved into a more personalized experience in recent years. As more couples seek one-of-a-kind designs to symbolize their unique love for each other, there's been a growing demand for custom jewelry and engagement rings. Dallas, TX residents rely on JPratt Designs to hand-carve jewelry according to their personal design preferences. Open by appointment only, we take pride in creating custom pieces not found elsewhere. If there's something specific you have in mind, we encourage you to reach out and schedule an appointment for a custom design consultation with our talented artisans.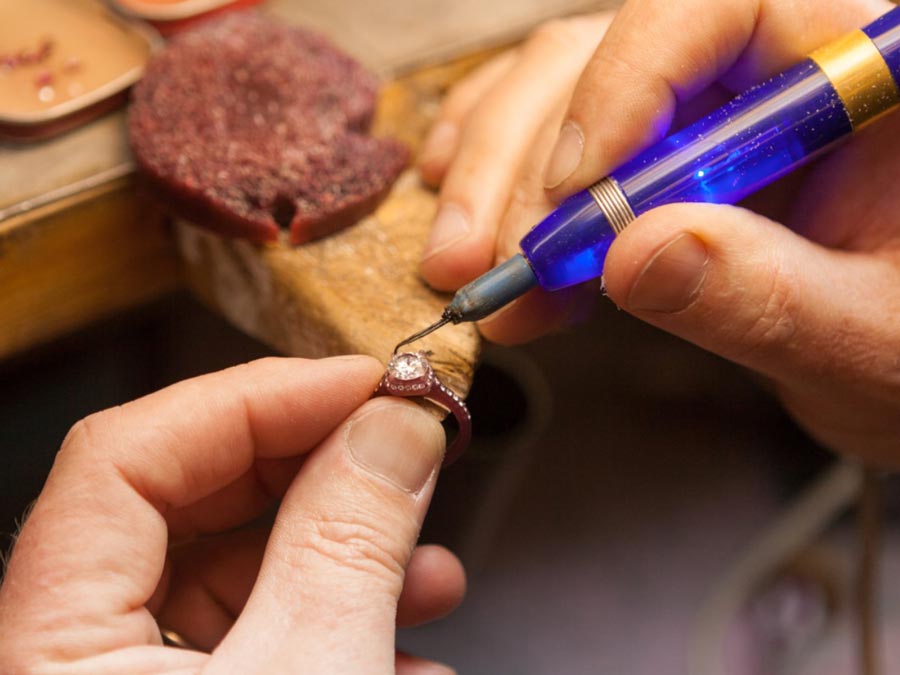 How We Use Lost Wax Casting to Create One-of-a-Kind Pieces
Are you wondering how our custom jewelry design process works? First, you'll finalize a design with a member of our team, using state-of-the-art computer-aided design (CAD) software. Our jewelry studio is one of the few in the country still practicing a technique called lost wax casting. During this process that has been used for hundreds of years, molten metal is poured into a mold. This is used to create a wax model that you can then view once the diamonds or other gemstones have been set. You'll be able to try the jewelry on and express any concerns you may have about the design before the final piece is finished. Hand-carving jewelry allows us to produce more intricate details than jewelry designed using computer technology alone. It's all part of the JPratt Designs difference.
Creating Confidence in the Diamond Buying Business
Purchasing a diamond can be overwhelming, especially without the proper knowledge. No two diamonds are the same and with the creation of so many diamond substitutes made to look like the real thing, making an informed decision is so important. We take the time to walk clients through a diamond evaluation process using GIA standards only. We also encourage clients to understand what characteristics they should value when selecting a stone based on what is important to them in their final piece. It is our desire that each client feel confident in what they are buying and excited about their jewelry, as a result.
Have a Custom Design in Mind?