Skip to Content
Mother's Day Jewelry Gift Guide
Every mom deserves to be shown how much you love and appreciate them every day. Let Mother's Day be a unique opportunity to shower your Mom with love and gifts. While there are numerous excellent gifts you could give your mom, a piece of jewelry for Mother's Day jewelry will always feel like a special treat and outshine any other idea. 
Whether the special woman in your life prefers wearing subtle and delicate jewelry or loves outstanding pieces with a touch of bling, we have a wide selection of Mother's Day jewelry ideas to suit everyone. From beautiful necklaces to personalized bracelets, exquisite rings or custom earrings, you're sure to make your mom feel treasured with a crafted piece that suits her personality and lifestyle.
Bracelets
Women wear bracelets all over the world, and in some cultures, they even signify motherhood . With various bracelet styles to choose from, such as tennis, cuff, chain, charm, or pearl, you can find the perfect design for your mom. Regardless of your mom's style, she can proudly display your special gift on her wrist and be reminded of how much she means to you every time she catches a glimpse of the jewelry.
A bracelet or bangle with an inscription is an excellent idea when you want to give her personalized Mother's Day jewelry to celebrate this special day. You can write each family member's name inside a cuff bracelet, include her favorite saying in a hinge bracelet, or write a special heartfelt message that she can treasure forever. 
Earrings
If you're buying Mother's Day jewelry for your wife on behalf of your kids, earrings are a classic, elegant, and timeless choice. You can choose diamond studs that she can throw on every day for an easy elevated accessory. If she's reached a motherhood milestone, you could create custom earrings with a corresponding stone to match the year or create a pair with gemstones that coordinate with significant birthstones.
Jewelry is the perfect way to express your love and gratitude for your mom or wife. There's a multitude of earring styles, such as hoops, teardrops, studs, chandelier, and more, so you won't struggle to find something unique and special that beautifully conveys your thoughts and feelings. 
Necklaces
A necklace is a beautiful and elegant piece of jewelry to commemorate Mother's Day, as your mom can wear your gift of love close to her heart. You can readily personalize your gift with a gemstone in her favorite color or create a custom pendant with your initials.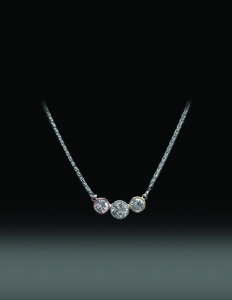 Opting for a custom necklace is a perfect way to make your gift even more special, as you can tailor the design to suit your mom's taste. You can also readily incorporate details into the chain, such as motifs or gemstones, to create a one-of-a-kind piece that is as unique as her love. 
Rings
Rings make perfect Mother's Day jewelry gifts, as they symbolize infinity and completeness, similar to the bond between a child and mom. Any mother will surely cherish a symbol of this eternal and unbreakable bond and love any glimmering stones that adorn her finger, acting as a reminder of your love. You can never go wrong with a sparkling diamond ring for Mother's Day, or if she prefers some color in her jewelry collection, opt for a ring that features a two tone design or colored diamonds.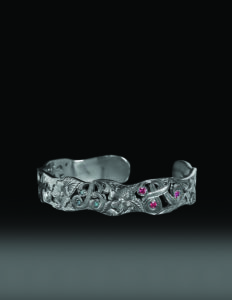 Stackable rings are also an elegant and beautiful alternative to one large ring, especially if there is one ring to represent each child. You can further personalize your gift with a custom creation that includes unique features that symbolize your life, relationship, and special memories with your mom. 
Custom Mother's Day Jewelry With J Pratt Designs
Whether you want Mother's Day jewelry for your grandma, mom, wife, or another significant woman, our professional designer and jeweler provide exceptional customer service. From versatile earrings for everyday wear to diamond rings and elegant and sophisticated jewelry to wear on special occasions, we tailor our services to suit your requirements. We hand-craft custom jewelry so you can tailor a design to suit your recipient and give the perfect gift to suit your occasion.
We provide a comprehensive consultation with professional and experienced guidance through the entire process, from design to stone selection and the final product. Contact J Pratt Designs for an appointment or to answer any questions.
Stay tuned, more blog items coming soon!
Have a Custom Design in Mind?