Skip to Content
Professional Jewelry Repair
Expert Jewelry Repair
in Dallas, TX
Although fine jewelry features master craftsmanship, nothing is invincible. Occasionally, stones become loose from settings, clasps get broken, watches stop ticking, precious metals erode, and prongs need to be replaced. When you need jewelry repair in North Dallas, TX and the surrounding suburbs, JPratt Designs has you covered with over 30 years of expertise. Our repairs are competitively priced, and we stand behind them. We encourage you to bring in your jewelry in need of professional repair or cleaning and let our team take a look. Our locally owned jewelry studio also provides jewelry appraisal services, so do not hesitate to bring in all your jewelry in need of evaluation.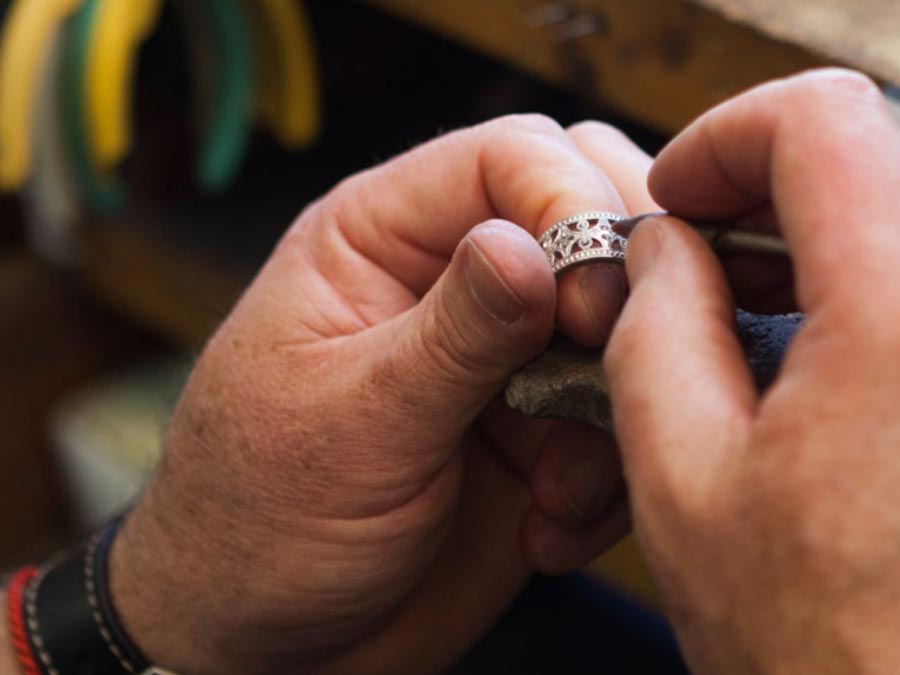 Why You Should Choose Us for Professional Jewelry Repair
Whether your favorite piece of jewelry has experienced a natural decline in quality or heartbreaking damage, it's critical to have it repaired by a professional. A simple search of "jewelry repair near me" may bring you dozens of results, but we'd be honored if you chose us for all your jewelry repair needs. Opened in 1988, JPratt Designs specializes in more than just custom jewelry design. We also have the tools and expertise to take care of intricate repairs requiring keen attention to detail. You won't have to worry about visible seams, over-polishing, scratches, or further damages caused by amateur jewelry repairs. Let us repair your jewelry for the ultimate peace of mind. We can also help you resize jewelry or repurpose heirloom pieces to create new timeless treasures and traditions to be passed down through the future generations of your family.
Don't Worry About Loose Stones & Broken Pieces, Bring Them In
From diamond setting and missing stone replacement to polishing, plating, soldering, and engraving, there is nothing our jewelry repair experts cannot handle. We would be happy to look at your rings, watches, earrings, necklaces, brooches, and other pieces of fine jewelry. Our jewelry studio is open by appointment only, so be sure to reach out to us and request an appointment!
Have a Custom Design in Mind?