Skip to Content
Jewelry Appraisal in Dallas
Jewelry Appraisal

For Dallas Insurance Companies & Estates
If you could use a jewelry appraisal service in the North Dallas, TX area, it is comforting to know JPratt Designs has you covered. We offer jewelry appraisals for individuals, estates, and insurance companies based on over 30 years of expertise. Fine jewelry values tend to differ greatly over the years, largely due to the fluctuating prices of platinum, gold, diamonds, and other precious gemstones. It is important to have jewelry professionally appraised for insurance purposes in case you ever need to replace it due to damage, loss, or theft. Other reasons you may need a jewelry appraisal include estate and auction listings, settlements, and donations. It is highly recommended to have appraisals updated every 5 years, as well, to ensure each piece is accurately valued based on current market conditions. Each appraisal is completed with attention to detail and a commitment to honest representation.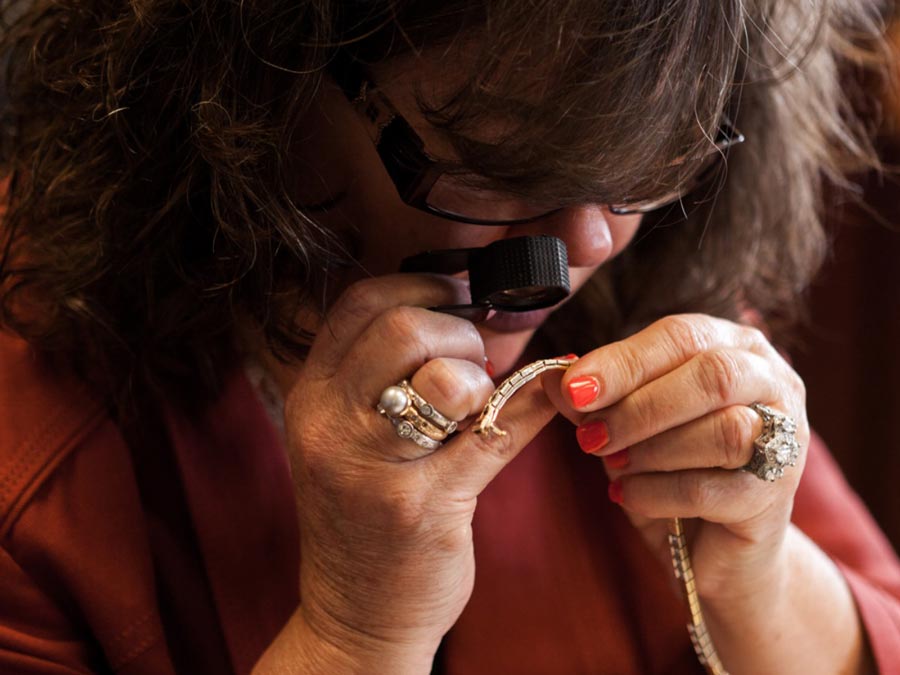 Detailed Appraisal Reports for Dallas-Area Customers
JPratt Designs is open by appointment only. If you require our expert jewelry appraisal services in the Dallas area, please contact us. Our appraisal reports include detailed descriptions, including the piece's measurements, style, cut, clarity, color, carat weight, and more. Our appraisals are always kept confidential, so you may share the results at your discretion. See us today!
What Factors Influence Fine Jewelry Appraisals?
The quality of craftsmanship, condition, materials, aesthetics, and rarity are the factors affecting most fine jewelry appraisals. We consider the following when evaluating your estate jewelry:
Aesthetics
Although beauty often lies in the eyes of the beholder, there are ways to measure the attractiveness of your jewelry. The colors, materials, design, size, cut, and style all influence how people value your jewelry's appeal.
Materials
The materials used to craft the piece are also considered in the evaluation. Diamonds and stones are often evaluated by their color, cut, clarity, and quality craftsmanship. Natural, untreated gemstones may be deemed more valuable than others.
Condition
Jewelry may show signs of wear the older it is. The overall condition and age of your jewelry can affect its value.
Alterations
Any alterations or repairs that have been done on pieces can affect their value. How well they are done may influence how a potential buyer would feel about them.
Rarity
The rarer the precious metals and gemstones are in the piece, the more demand there is likely to be for your jewelry. Market values may fluctuate, so you may need to get your jewelry appraised at various times to get the most accurate reporting.
Have a Custom Design in Mind?